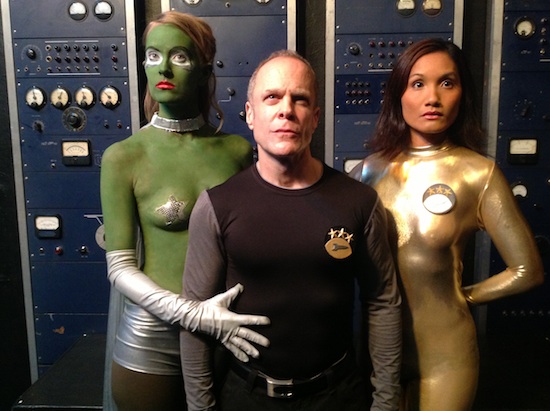 Pauline Adamek – LA Weekly
A nicely acted, crisply directed and neatly written piece of 1950s sci-fi comedy, featuring nearly naked, green-painted, go-go-dancing space aliens — what's not to love?! Playwright Matthew Sklar stars as Captain Dan Dixon in his creature-feature retro romp through space.
Read more…

Now running through September 14.