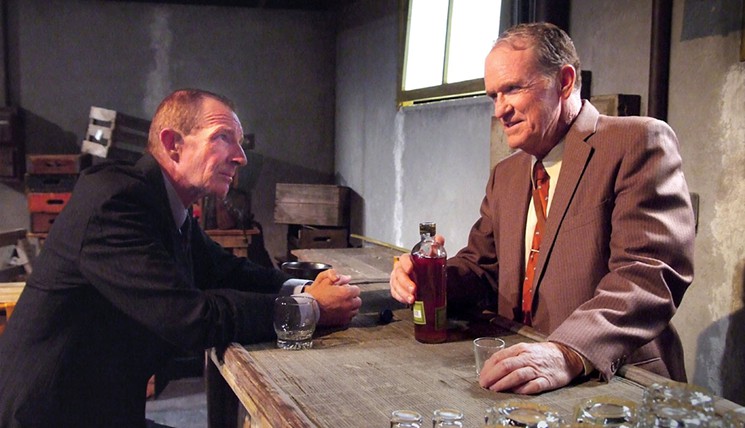 Steven Leigh Morris – LA Weekly
Corktown 57 unfolds entirely in the Irish-quarter grocery-shop basement of Frank Keating (John Ruby), who's having difficulties with his wife (Natalie Britton, in a nicely textured performance). Read more...
David C. Nichols – LA Times
Family dynamics and political ire mix it up in "Corktown '57" at the Odyssey Theatre. Playwright John Fazakerley's account of a volatile clan in Philadelphia's Irish quarter owes more than a little to Eugene O'Neill and Sean O'Casey, but it has plenty of emotional and ideological fodder of its own. Read more…
Now running through May 3.