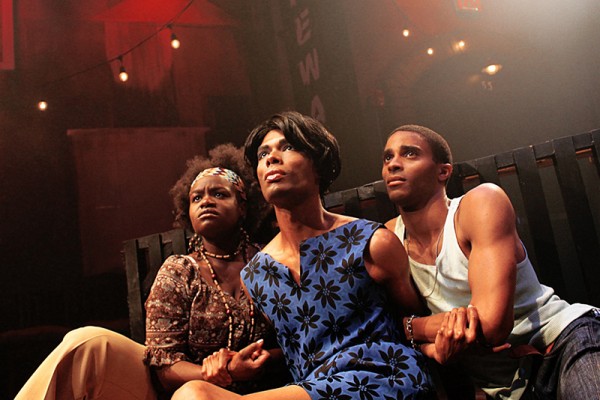 Bob Verini – Stage Raw
After well-received productions in Chicago and Off-Broadway, Hit the Wall delivers nothing less than a gut punch in its West Coast debut at the Los Angeles LGBT Center. Playwright Ike Holter calls his absorbing treatment of the 1969 Stonewall Inn riots a "remix" of scholarship, oral history and legend…..Read more…
David C. Nichols – LA Times
"No more watching."
It's Greenwich Village, circa 1969, and in the sweltering early hours of June 28 on Christopher Street, a Stonewall Inn police raid doesn't go as usual, changing the course of history. Read more…
Les Spindle – Frontiers L.A.
The gay liberation movement started with a bang during the legendary clash between Greenwich Village police and rioting citizens in June 1969 at the Stonewall Inn on New York's Christopher Street. Ike Holter's panoramic play Hit the Wall, an electrifying telling of the event as a feverish dream, becomes a brilliantly evocative and immersive experience under the assured hands of director Ken Sawyer. Read more…

Now running through October 25.