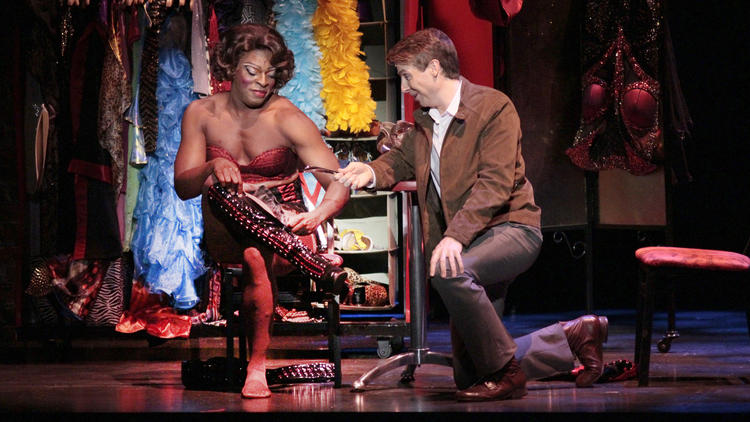 Margaret Gray – LA Times
Would you believe that in the Broadway juggernaut "Kinky Boots," which has just arrived at the Pantages Theatre, nobody even wears boots?
Of course you wouldn't. I'm kidding. The show, which won six Tonys last year, including awards for musical, choreography and score, fulfills half of the promise of its title: boots, and plenty of 'em. By the end of the evening, the stage has become a forest of colorful, thigh-high, stiletto-heeled, feathered and tasseled and sequined contraptions that look as though they could snap a badly planted ankle like a twig. Read more…
Dany Margolies – Arts In LA
Please, if you can't tolerate disco music and you loathe musicals about accepting people for who they are, skip this one. If, however, you appreciate the propulsive glory of that musical genre, and if the theme of acceptance cheers you, this show is worth your while. Read more…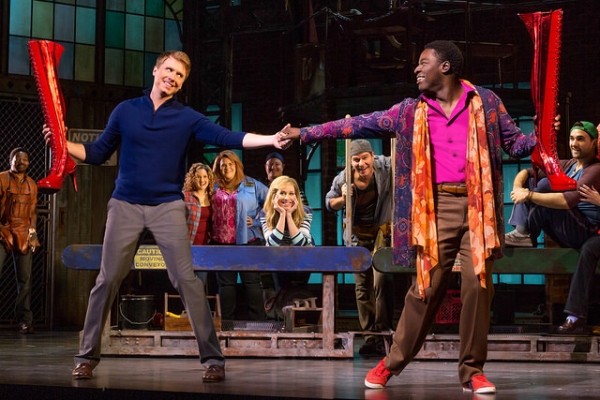 Now running through November 30.