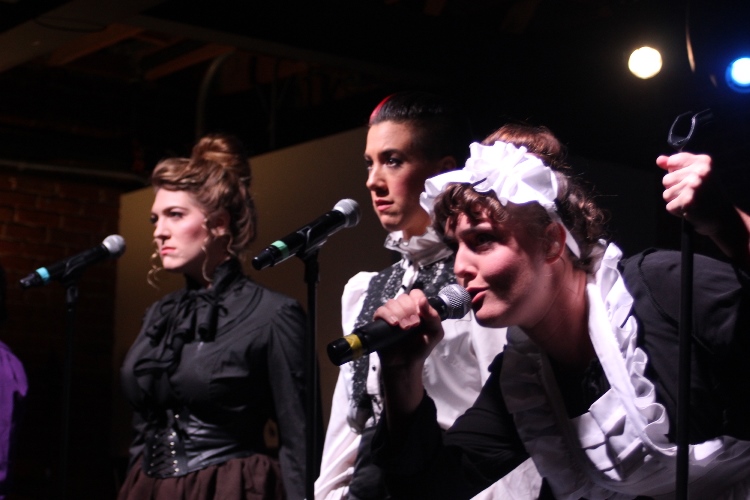 Ellen Dostal – BroadwayWorld
How much rage would a person need to feel to kill two people with 29 whacks of an axe? The short answer is, a lot. That's the number Andrew Borden and his second wife Abby actually sustained in 1892 – not the 81 immortalized in this haunting nursery rhyme.
To this day, no one knows who committed the murders although Andrew's youngest daughter, Lizzie, has always been guilty in the court of public opinion. She was acquitted at trial but rumors followed her to her grave. What we do know is that a crime of passion enacted with this much violence can only mean there is more to the story.
LIZZIE, by Steven Cheslik-deMeyer, Alan Stevens Hewitt, and Tim Maner, draws its own conclusions about what might have fueled Lizzie Borden's rage to the point of committing murder, and Color & Light Theatre Ensemble brings that rage to the forefront in a ballsy 90-minute musical character study that is part throat-ripping rock concert, part riveting theatre invention. This is rage rock at its finest and the four women who tell the story have the vocal ability and acting intensity to deliver a moving tale with unrelenting ferocity.
Read more…
Now running through September 29