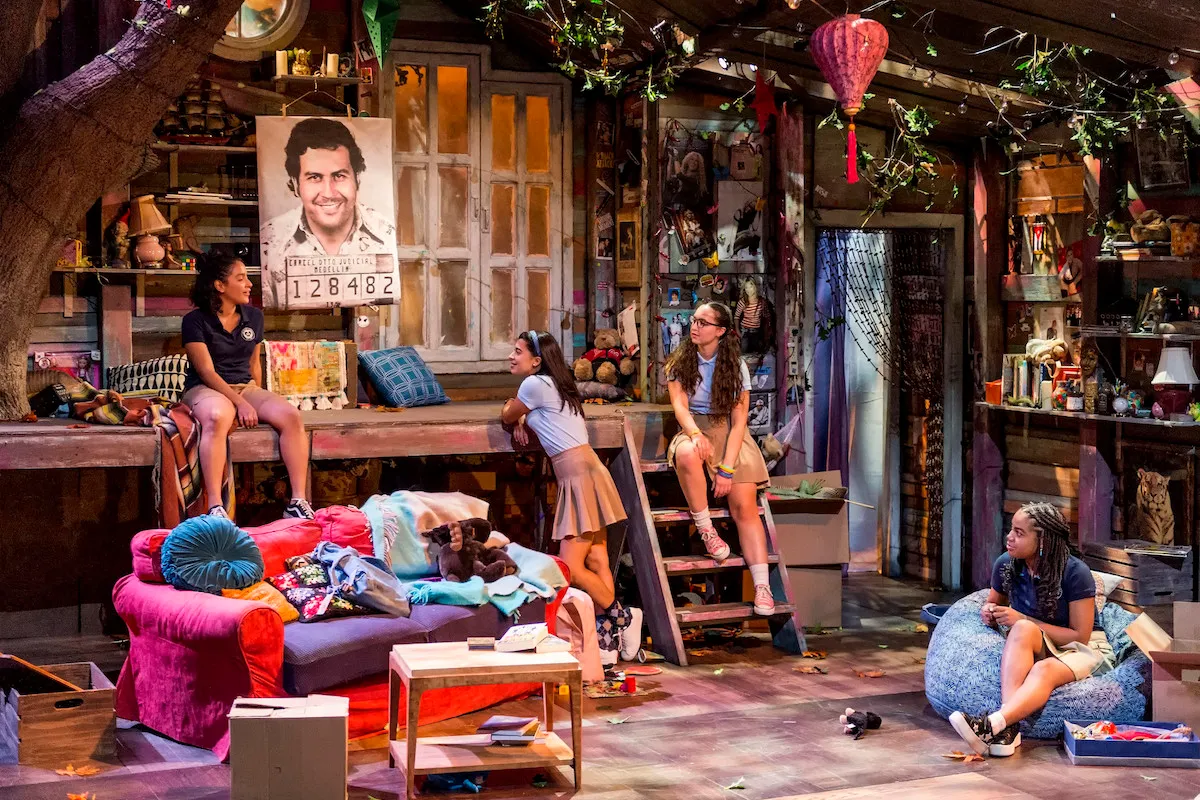 Terry Morgan – Stage Raw
"I very much wanted to like Our Dear Dead Drug Lord, but even Pablo Escobar could tell that this package is suspiciously light."
Read more…
Jonas Schwartz – Theatermania
Children shouldn't play with dead things. But it's a warning that four high school teens of a banished school club ignore in Alexis Scheer's Our Dear Dead Drug Lord, which Center Theatre Group produced in association with IAMA Theatre Company at the Douglas. Defiant and more than a bit naïve, they dabble with the occult and commit a few atrocities in a play that provokes the audience but doesn't deliver.
Read more…
Tracey Paleo – Gia On The Move
OUR DEAR DEAD DRUG LORD drops one of the biggest ever, damage-and-danger-of-girlhood-A-Bombs onto the audience and delivers its own highly emotional, girl-power anthem.
Read more…