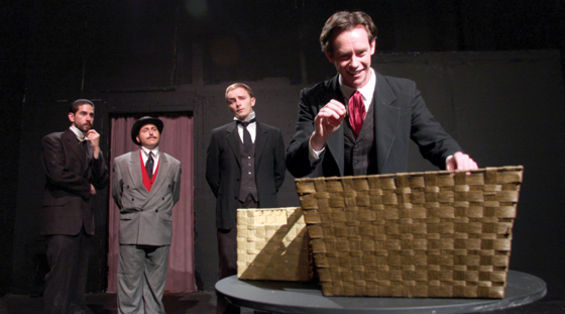 Steven Leigh Morris – LA Weekly
 The opening stanza of Lewis Carroll's poem "Jabberwocky" goes like this:
'Twas brillig, and the slithy toves
Did gyre and gimble in the wabe:
All mimsy were the borogoves;
And the mome raths outgrabe.
Perhaps such nonsense verse and satirically inverted logic, also found in Carroll's books such as Alice's Adventures in Wonderland and its sequel, Through the Looking Glass, and What Alice Found There, stemmed from his vocation as a mathematician. It's not difficult to speculate on the tension between math's pristine rationality as an explanation of natural phenomena and the senseless and pointless misery of so much human behavior.
Now running through December 22.