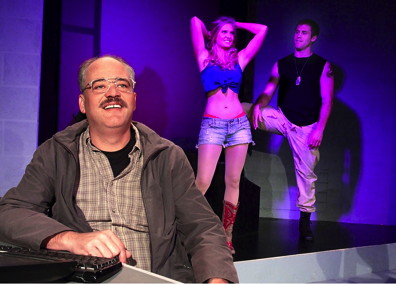 Pauline Adamek – ArtsBeatLA
In TALHOTBLOND:, a working man falls for a hot woman he meets in an internet chatroom. His increasing obsession has a dramatic impact on his work and home lives.
Playwright Kathrine Bates has developed an oeuvre taking real life crimes as the starting point for her dramas. Her most notable work is The Manor, a hugely popular and long running production that takes audiences on a tour of one of Los Angeles most majestic and storied homes, Greystone Manor in the Trousdale Estates.
For TALHOTBLOND:, however, Bates takes a true-life story that feels a little past its use-by date…