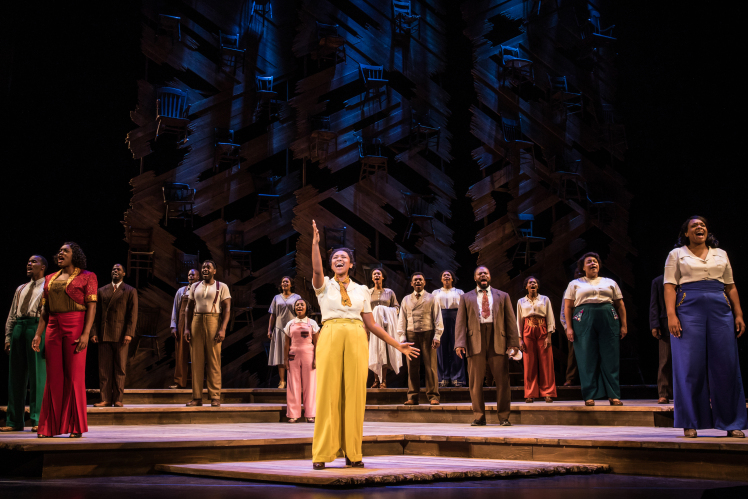 Erin Conley – On Stage & Screen
How is it possible that a musical based on a book written nearly 40 years ago feels more timely than ever today? The tour of the Tony-winning Broadway revival of The Color Purple just opened at the Pantages Theatre, and its messages of female empowerment in the face of rape, sexual assault, and domestic abuse resonate so strongly with the Time's Up movement that its presence in Hollywood feels prescient.
It feels like a breath of fresh air to have such a diverse, female-driven story on stage, and its messages serve as important reminders. Shows with multiple strong women at the center still feel few and far between, and it is even more rare to see said women lift each other up rather than be placed at odds with one another. Read more…
Rob Stevens – Haines His Way
The Color Purple began as a Pulitzer Prize winning 1983 novel by Alice Walker. The 1985 Steven Spielberg film adaptation received critical and audience acclaim although this viewer found it overly saccharine (too much patty-cake in the cornfields, too many shots of shadows on the walls). Read more…
Ellen Dostal – BroadwayWorld
That joyful noise you hear coming from the Hollywood Pantages Theatre this month is the thrilling sound of female empowerment, and it is reverberating like thunder from the heavens in the dynamically robust national tour of THE COLOR PURPLE.
To her credit, Marsha Norman's book doesn't shy away from the hopeless resignation in Walker's novel, or from the undercurrent of violence that ran through the Deep South during the first half of the twentieth century when the story takes place. To the credit of the rest of the musical's creative team, neither do they. What they have done is strip down the story to its essence, consciously exposing the emotional trauma of a life with few choices and a long road to hoe without padding the production with extraneous departures.
Now running through June 17