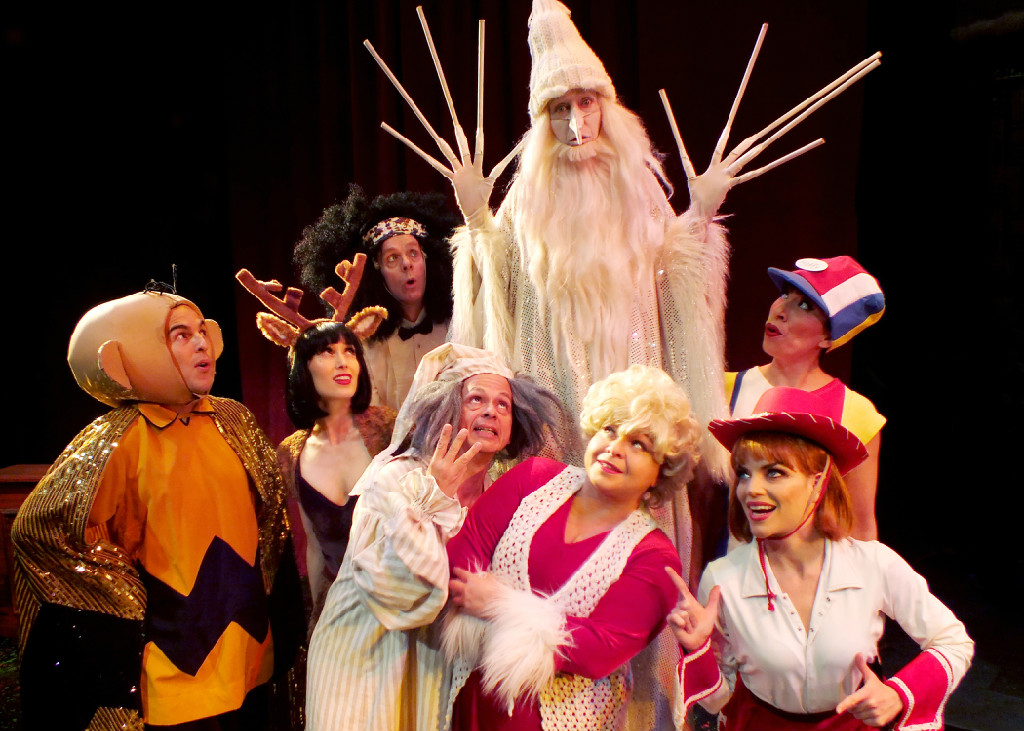 Bob Verini – ArtsInLA
The 10th-annual holiday show from Troubadour Theater Company, Walkin' in a Winter One-Hit-Wonderland, proves to be the occasion for walkin' down Memory Lane with the previous nine. There's plenty of reminiscing; video footage of past productions; and in-jokey references to company members and past characters that invest the tight (an intermissionless 90 minutes) event with a real inside-baseball, for-the-cognoscenti feel.
Read more…
Margaret Gray – LA Times
Arthur Rankin Jr. and Jules Bass surely never imagined that the Winter Warlock from their 1970 TV Christmas special "Santa Claus Is Comin' to Town" would go into improv. The Troubadour Theater Company ("the Troubies") first cast the Warlock in "Santa Claus Is Comin' to Motown" at the Falcon Theatre in 2004. The breakout star, known fondly as Winter, has become a staple of their annual holiday mash-ups.
Read more…
Les Spindle – Frontiers L.A.
The unique group known as the Troubadour Theatre Company, founded in 1995, largely focuses on wacky spoofs that combine commedia del arte, musical theater and sketch comedy. The company offers fast-paced parodies of classic works (often Shakespeare) and bizarre mashups of popular entertainment (as in 2011's divine A Christmas Westside Story, which simultaneously skewered Leonard Bernstein's Broadway classic and the vintage film A Christmas Story).
Read more…
Now running through January 19.