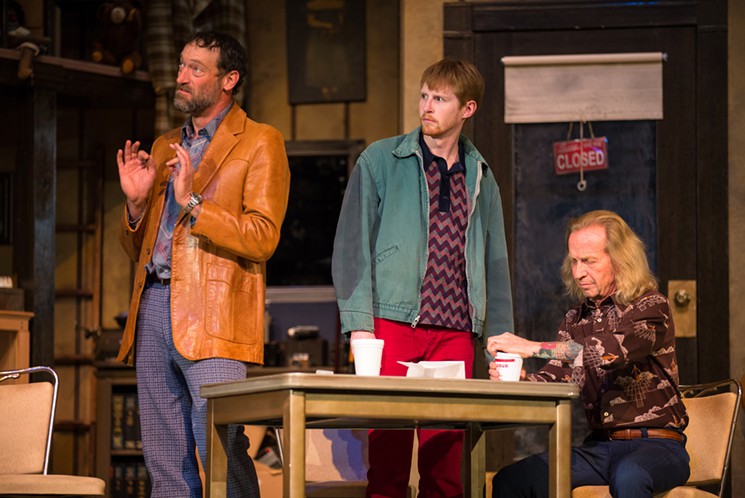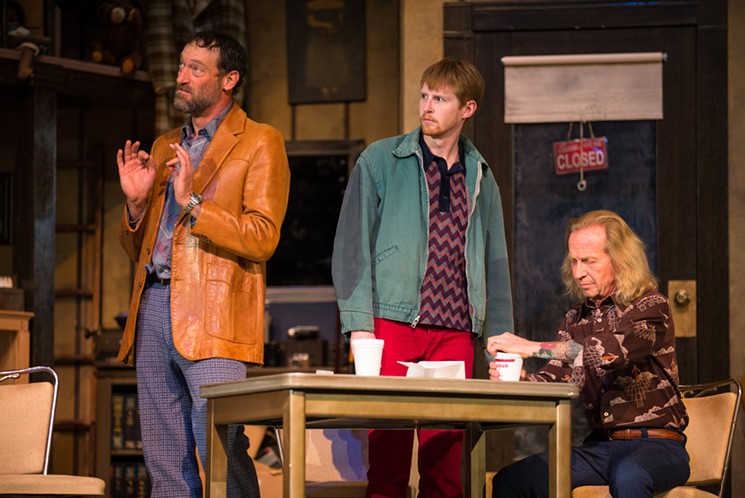 Deborah Klugman – LA Weekly
Al Pacino and Robert Duvall are among the performers who have played Teach, the deluded, out-of-control conman who spurs much of the seamy shenanigans in David Mamet's American Buffalo.
While I've never been privileged to see either in the role, I'd put money on the competitive excellence of Troy Kotsur, a signing performer whose sizzling portrayal dominates the current Deaf West production at Cal State L.A.'s State Playhouse. Read more…
Margaret Gray – LA Times
David Mamet's "American Buffalo," which premiered in Chicago in 1975, startled and delighted the theater world with its dialogue: broken, overlapping sentence fragments, studded with expletives, at once highly mannered and faithful to the rhythms of everyday conversation. Read more…
Sharon Perlmutter – Talkin' Broadway
Troy Kotsur leaves it all on the stage. Playing Teach in the Deaf West/Cal State L.A. co-production of American Buffalo, he's a force to be reckoned with. Kotsur's Teach is attitude, anger, and simmering aggression. You know he's going to lose control of his barely suppressed rage, and you worry for the health of anyone who might be nearby when the inevitable explosion occurs. Read more…
Dany Margolies – Arts In LA
This production of one of modern theater's seminal plays is certainly interesting intellectually. David Mamet's 1975 three-hander is in a co-production by Deaf West Theatre and California State University, Los Angeles. The involvement of Deaf West in a show means creative melding of spoken English and American Sign Language to seamlessly recount a story for its hearing and deaf audience members. Read more…
Paul Birchall – Stage Raw
David Mamet's ferociously grifty drama of small-time thugs gets a strikingly evocative staging in director Stephen Rothman's innovative, adrenaline-driven production. Read more…
Now playing through March 8.