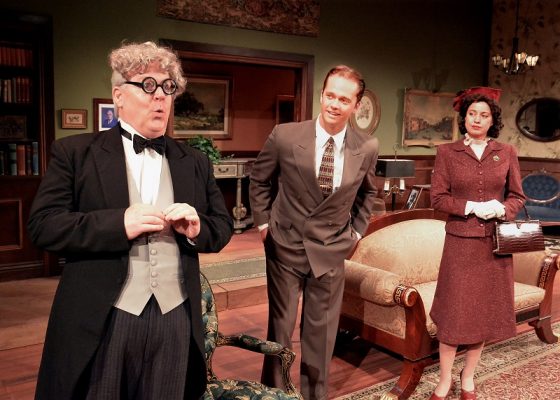 Frances Baum Nicholson –The Stage Struck Review
The classic screwball comedy films of the 1930s and 40s have remained popular from that time on because of four basic elements: the ridiculousness of the essential storyline, the crisp and evocative dialogue, the quality of and apt casting of the performers, and timing – always the fast-paced, pinpoint timing of the lines and scenes which makes the whole thing memorably funny.
Rob Stevens – Haines His Way
The screwball comedy genre of films was popular during the Great Depression. It Happened One Night is considered to be the first followed by My Man Godfrey, Bringing Up Baby, His Girl Friday,The Philadelphia Story and a host of others. Some of the key elements were a strong female that dominated the leading male character as the two engaged in a humorous battle of the sexes, fast-paced repartee, farcical situations and plotlines involving courtship and marriage. Add in a wise-cracking butler (usually played by Franklin Pangborn or Edward Everett Horton) or a sassy secretary or maid (think Eve Arden or Thelma Ritter) and you have a comic classic in the making. Canadian playwright Norm Foster checked all of the above and included them in his play Screwball Comedy, making its USA Premiere at Theatre 40.
Now running through August 19