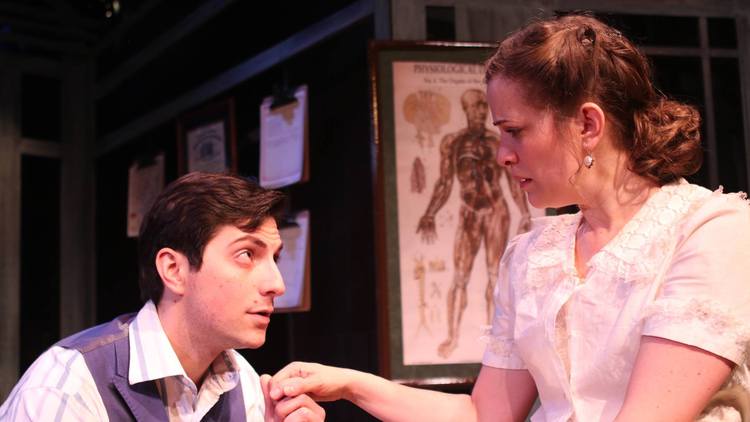 David C. Nichols – LA Times
Summer and Smoke" may stand a little higher in the Tennessee Williams canon after you see an exceptional Actors Co-op revival of the 1947 drama, one of the best offerings in the company's storied history. Read more…
Les Spindle – Frontiers L.A.
Tennessee Williams' sultry and thought-provoking 1947 drama, strongly associated with Geraldine Page's unforgettable lead performances on stage and screen, is also known as Eccentricities of a Nightingale, the author's 1964 revision.
Neal Weaver – Stage Raw
Playwright Tennessee Williams was always an intensely personal writer, verging on the obsessive in his preoccupation with certain themes, locales, and character types. But earlier in his career, his obsessions were kept in control, and he had a real desire to make his work accessible to the larger audience. Read more…
Now running through April 17.