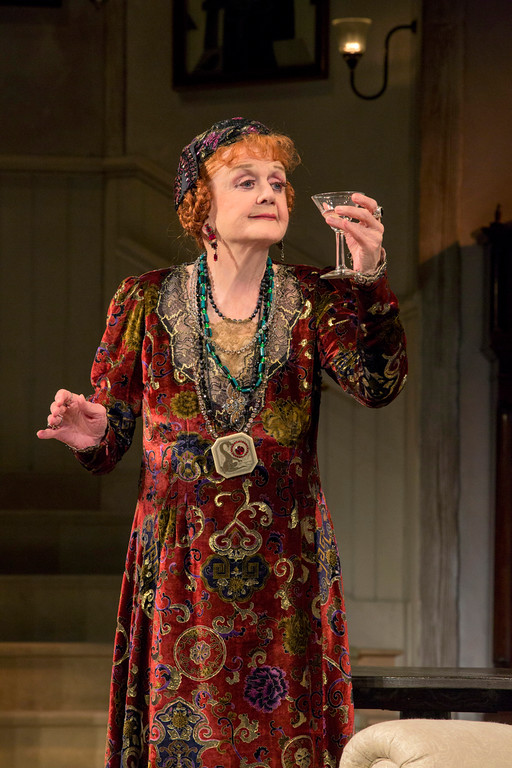 Deborah Klugman – LA Weekly
Noel Coward is said to have written Blithe Spirit in less than a week. The play premiered a couple of months after he completed it, in 1941, when the Germans were bombing London, and audiences, no doubt desperate for distraction, stepped gamely over the rubble on their way to the theater.
Why see this old play? Well, as any local theatergoer must be aware, the Ahmanson's current touring production features Angela Lansbury as Madame Arcati, the dotty psychic who hooks up martini-drinking mystery writer Charles (Charles Edwards) with his now passed-on former spouse, Elvira (Jemima Rooper).
Lansbury won a Tony for this role in 2009, and to judge from her performance Sunday night, she deserved every single bit of it. Read more…
Pauline Adamek – ArtsBeatLA
Noël Coward's wonderfully daffy supernatural comedy Blithe Spirit is now playing at the Ahmanson, in downtown Los Angeles, with the marvelous (almost) nonagenarian Angela Lansbury portraying the idiosyncratic spiritualist at the center of the story. The acclaimed actress is returning to the role of Madame Arcati, for which she won her fifth Tony Award® in 2009 for Best Featured Actress in a Play. Read more…
Now running through January 18.