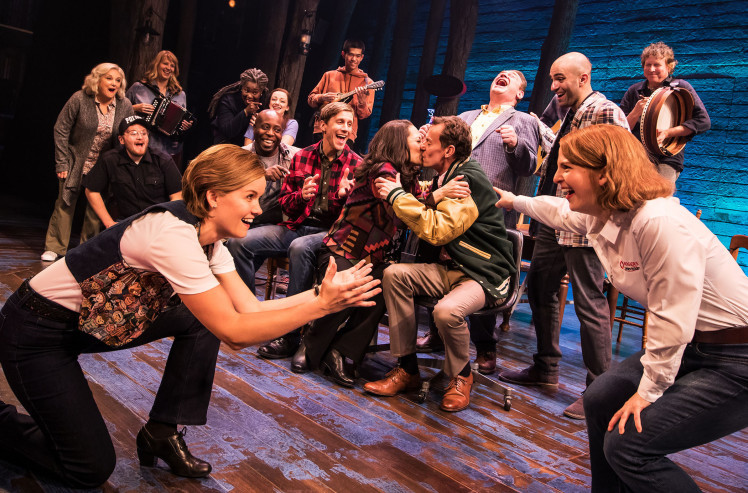 Erin Conley – On Stage & Screen
On paper, it feels a bit wrong to call a musical about September 11th, 2001 "uplifting." It is easy to wonder how that could possibly be true…until seeing Come From Away, a true marvel of a show that manages to take a large story everyone knows about one of the most devastating days in modern times and find inside of it a much smaller story few people know that shines a light on the very best aspects of humanity. Read more…
Rob Stevens – Haines His Way
On September 11, 2001, the world stopped. A horrific and unforgettable event took place that a generation will always remember where they were, what they were doing when they first heard news of it. Read more…
Dany Margolies – The Daily News
On Sept. 11, 2001, 38 airliners were diverted to Gander, Newfoundland. There they remained grounded for five days.
The story of the Canadians and the world travelers they fed and housed makes up this 2013 musical — with book, music and lyrics by Irene Sankoff and David Hein. You won't hum any of the songs when you're leaving the theater. You will instead hum the human spirit.
Read more…
Ellen Dostal – Musicals in LA
My one big recommendation this holiday season is an easy one – go see Come From Away at the Ahmanson. That's it. The world's a tough place right now and this musical will restore your faith in humanity in every way possible. Best of all, it doesn't do it with glitz and tricks and over-the-top extravaganza. It does it by telling a story of simple people with good hearts whose kindness during a horrific disaster serves as an inspiration for us all. Read more…
Frances Baum Nicholson –The Stage Struck Review
No argument. Anyone who was alive and over 5 or 6 on September 11, 2001 remembers with aching accuracy all that they did, heard, and reacted to that day.
Now running through January 6