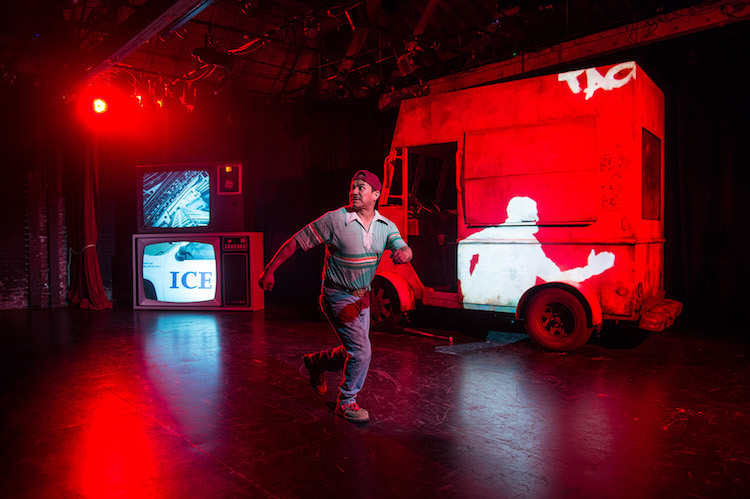 Deborah Klugman – Capital & Main
ICE, Leon Martell's family friendly play, takes place in 1988 and follows the misadventures of two undocumented immigrants: Chepe (Jesús Castaños-Chima), an avid baseball fan who dreams of making a fortune selling gourmet tacos; and his cousin Nacho (Tony Dúran), whom the beleaguered Chepe summons from Mexico to assist him in setting up his business.
Ellen Dostal – BroadwayWorld
Seduced by the notion that, in America, winning is everything, an immigrant loses sight of what is really important in Leon Martell's world premiere play, ICE. Commissioned by 24th STreet Theatre to commemorate its 20th anniversary, the 65-minute one act highlights the plight of every hopeful soul diligently trying to attain the life, liberty, and pursuit of happiness promised by our founding fathers.
Read more…
Dany Margolies – The Daily Breeze
The simple but extraordinarily effective stage designs for 24th Street Theatre's latest offering, "ICE," immediately inform us of time and place.
A dilapidated truck, a cathedral's stained-glass window, a quintessentially local street lamp — all these say Los Angeles. A Dodgers announcer excitedly narrating Fernando Valenzuela's every move via two large television sets with display dials proclaims the 1980s.
Read more…
Now running through June 10