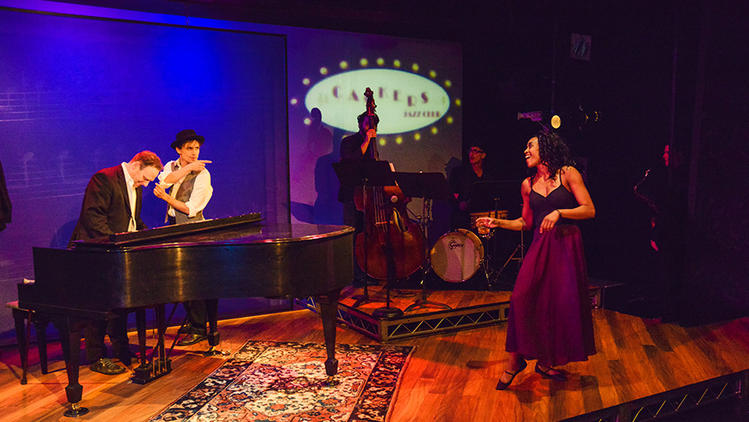 David C. Nichols – LA Times
Edmond Rostand meets Hermann Hesse at the Village Vanguard in "Miravel" at Sacred Fools.
Author-performer Jake Broder's mash-up of Rostand's deathless "Cyrano de Bergerac" and Hesse's novel "Gertrude" has some post-larval quirks, yet a compelling undertow propels its jazz-centric romantic triangle. Read more…
Paul Birchall – Stage Raw
Playwright/composer Jake Broder, whose play Louie and Keely Live at the Sahara went from Sacred Fools to the Geffen and then to regional theaters such as Chicago's Royal George, returns here once again with another musical motif – this time the world of jazz. His latest opus is a magical amalgam of jazz music and gentle tinged-with-regret romantic drama. Read more…
Now running through December 19.