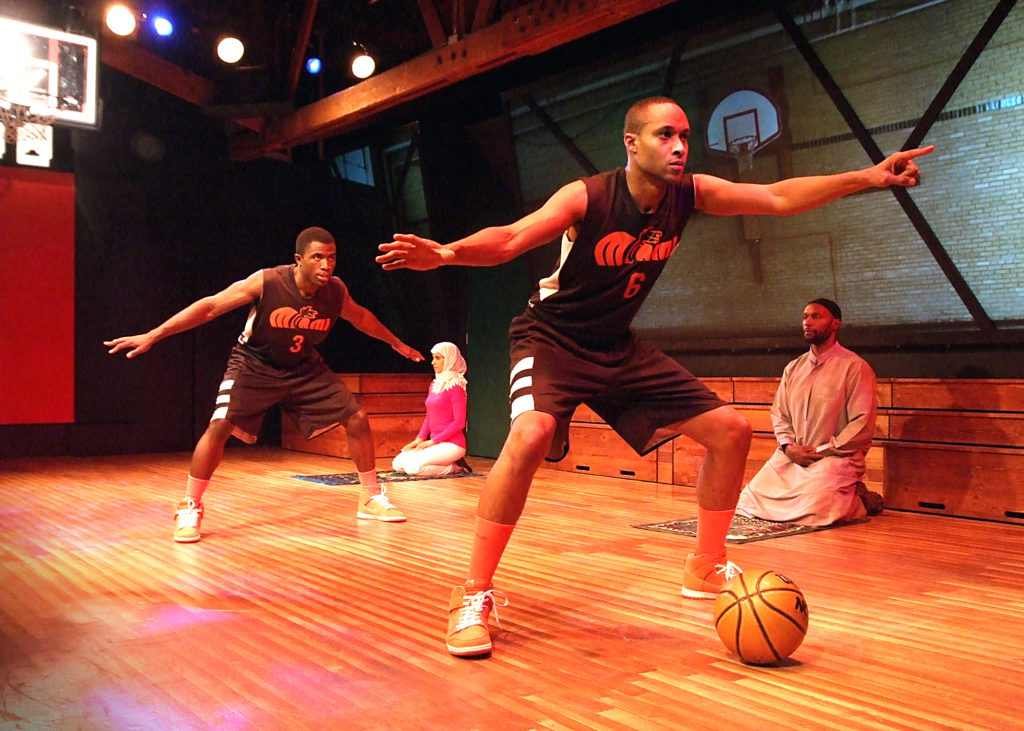 David C. Nichols – LA Times
Highly promising talent bounces through "Pray to Ball" at the Skylight Theatre. Amir Abdullah's tersely entertaining examination of Islam, college basketball and friendship has some new-play issues, but it's undeniably heartfelt and thought-provoking.
Played out on the wood-paneled span of designer Jeff McLaughlin's marvelous set, "Ball" follows two lifelong pals from the projects, whose star-athlete abilities seem destined for professional contracts before their Miami Florida University term has ended.
Now running through May 25.