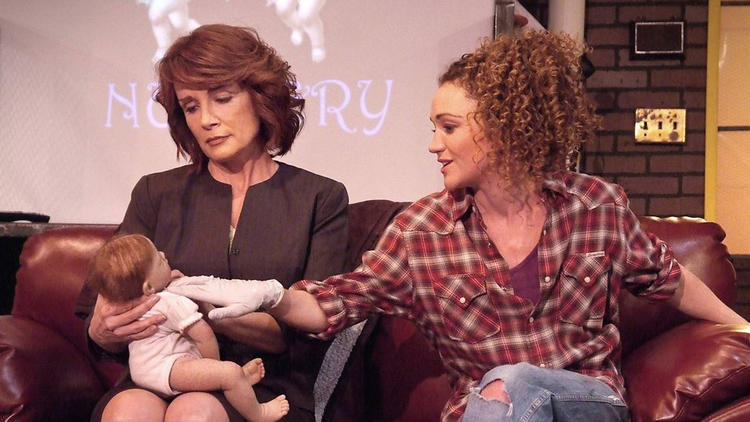 Paul Birchall – Stage and Cinema
This fascinating drama by playwright Zayd Dohrn is set in the bizarre subculture of women who buy dolls that eerily resemble actual babies. Can this possibly be enough material here for a play? Read more…
Bob Verini – Arts In LA
Roger Ebert once opined, "It's not what a movie is about but how it is about it," and the notion holds for plays as well. Read more...
Pauline Adamek – ArtsBeatLA
A strange and disturbing play, Reborning by Zayd Dohrn introduces us to the world of one-of-a-kind, life-like baby dolls — aka 'reborn' dolls — and the people who desire them. But the story the playwright fashions around this premise is extremely questionable… Read more…
Steven Leigh Morris – LA Weekly
When Zayd Dohrn's Reborning at the Fountain Theatre gets something right, it gets it so right that you may be left in a state of disorientation. That something is the gulf of incomprehension between Daizy and Kelly (Ryan Doucette and Joanna Strapp), an entrepreneurial couple not long out of art school, getting by in a Queens walk-up. Read more…
Now running through March 15.