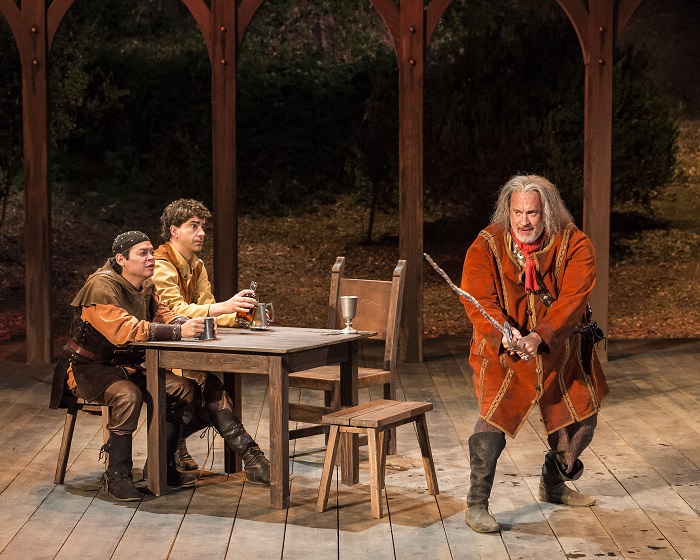 Our award show co-producer Bob Verini received a note of thanks from Tom Hanks, who was unable to accept his award for Lead Performance in person Monday night at our 50th anniversary award celebration at Pasadena Playhouse. With his permission, we share it with you and offer him, and all of our award winners, our hearty congratulations on your outstanding work this past year. We can't wait to see what you do next!
Dear Bob,
We had such a magical month last June, under the stars and among the trees of the Japanese Garden at the V.A. doing Henry IV* – we all felt that something special was happening, live, just before the sun went down right up to about (ugh) 3-hours later. I think we kept folks in their seats, under their free blankets!
To get a nod for Falstaff from you and your peers makes for a lovely moment. Thank you. The only negative is that I was not able to see the works of MaameYaa Boafo, Kasey Mahaffy, Alex Nee, and Conrad Ricamora. Now I'll keep an eye out for them.
All good things,
Tom Hanks
*Henry IV was produced by The Shakespeare Center of Los Angeles